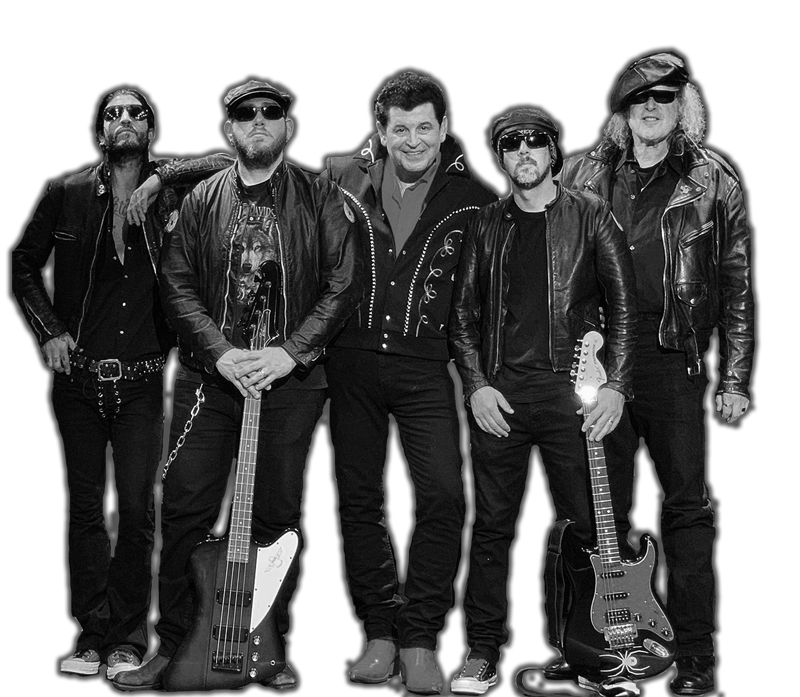 Tommy C
&
The Black Widow Grease Band
" ITS NOT SO MUCH THE SONG, IT'S THE WAY ITS PRESENTED"
Tommy C

Tommy C has been rocking crowds around the country and globe since 1979. His years of experience have now culminated into his new outfit, TOMMY C and The Black Widow Grease Band. Tommy C has performed live onstage with such legendary acts as Chuck Berry, Little Richard, Fats Domino, Jerry Lee Lewis, Smokey Robinson, Temptations, Four Tops, Conway Twitty, Freddy Cannon, and Charlie Pride. Not to mention his 10-year tenure as "Musical Director" for Chubby Checker. This gave him the edge on how the real rock n roll should be performed.  And now, he along with his group of highly adrenalized high octane rockers, The Black Widow Grease Band are bringing his Detroit Motor City way of rock n roll to the West Coast and beyond…..

For a Tribute to the Greatest Era of American Rock n Roll.....  Performed to Perfection!!!